Western Alamance High School

Class Of 1989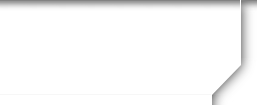 Message Forum
11/06/08 12:06 AM
#9

Thanks for the website Jennie. It really is nice to hear and see how people are doing. We were all very lucky to grow up with the classmates we had. I couldn't have asked for a better group of friends, the class of '89.
11/18/08 04:09 PM
#13


I was just thinking about the the water gun fights we used to have in Mrs. Hobbs Math class...(behind her back of course)...wow what a school we went to...
11/23/08 05:06 PM
#15


I agree with everyone else. THIS IS GREAT!!!! Look forward to seeing everyone. I can't believe that I was missing. Well, not anymore. LOL
12/20/08 10:58 AM
#17


Thanks for setting this up!!! You've been able to bing people that haven't seen or spoken to one another for going on 20 years back together.
12/29/08 01:38 PM
#18





TO CLASSMATES:


I hope everyone is having a bless and wonderful year I can't wait to see everybody next year fo 20th reuion. I also like to thank GOD for allowing Jennie to put this together.
01/11/09 08:15 PM
#20

We're down to 50 on the 'Missing Classmates' list. Keep up the good work! Thanks!
01/12/09 11:26 PM
#21



Last I talked to Gloria Miles was in GA and I'm Trying to get the info to her about the site.

Hope to see everyone later


01/16/09 12:28 AM
#22



I spoke to Aaronna Patrick(Tinnin) and Nicole Long(Agnello)about the site recently and hopefully they will sign up soon. Both are very busy, but they are not missing :). They are still in the area.
01/20/09 07:15 AM
#23


how is everybody doing so far this year.I can't wait to see everybody and caught up and to see and hear wanted my classmates are doing. I pray that everybody can make it but you can't we now how away we can get in touch with each other.
09/27/09 09:43 PM
#25


Thanks to anyone who helps,
Renee Neese

Jennie,
Are any teachers invited?
10/02/09 07:41 PM
#26


And, no, we didn't invite any teachers.
~~Jennie
02/21/10 08:08 PM
#27



Thank you so much for posting the pictures from the reunions! They are great! I would love to get a copy of the ones Boris and his wife took, they did a wonderful job.
I just can't say it enough.....Your the greatest!!!!!!
With love,
Renee
02/27/10 02:17 AM
#29


Thank you so much for doing all you have done all the way back to starting this site.
Pamela(May)Lamm
12/26/11 08:08 AM
#30

Merry Christmas everyone! OOH-RAH & Happy Freaking New Year! HOOAAH!!!

I is chilling here in Afghanistan on the Pakistan border learning the native tongue (Pashto) and dodging Rockets & Mortars, for some reason the Taliban doesn't like us and they have this thing where they want to kill all of us Infidel's! YeeeHaaaa, Go Infidel's!!!

From The Shkin Province of Afghanistank.........Peace Out!